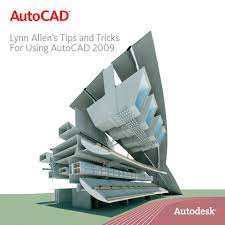 This course introduces the new features of AutoCAD® 2009 to users of AutoCAD® 2007/2006.Among the many changes in this new release, the primary methods for selecting command tools are now the Ribbon and the Menu Browser. Although toolbars and typed commands still exist, even the most experienced users should find that the Ribbon and Menu Browser provide easy access to the most commonly used tools.
There are many other enhancements to the interface including the Quick Access Toolbar, icons and new commands in the Status Bar, and updated tooltips. Quick View Layouts and Quick View Drawings are new methods to access existing layouts in a drawing or currently open drawings, respectively. These commands are more visual than the methods of previous releases. Annotative objects and styles are another major new feature of AutoCAD 2008.
The annotative characteristic enables you to apply multiple scales to specific types of objects without needing to create multiple copies on different layers. Annotative objects can include Text, Mtext, Hatches, Blocks, Attributes, dimensions, Leaders,Multileaders, and Tolerances.
AutoCAD 2009 introduces the DWFx file format which functions much like the original DWF, can be viewed in Windows Vista or Internet Explorer 7 without the use of a separate viewer. AutoCAD 2009 also includes Autodesk Design Review to view and markup DWF files. The Customize User Interface dialog box has been updated to better present information and tools. There is also new information available in the dialog box to support the new interface including Ribbon Panels, Ribbon Tabs, Quick Access Toolbar, and Quick Properties.
DOWNLOAD
| 20.25MB
PASSWORD
hot-filesz.blogspot.com